Pioneer NF Forgings India Pvt Ltd

from the Pioneer Asia Group

For more than 6 decades, Pioneer Asia group has been in the forefront of industrial resurgence in the part of the country. Empowering more than 2000 employees with a sales turnover of exceeding INR 10 billion, Pioneer Group stands as a proof of pioneering in various fields.

Pioneer NF Forgings as part of the group is driving excellence in the manufacturing of Non-Ferrous Forgings. Accredited with ISO 9001:2015, IATF 16949 : 2016, ISO 14000 : 2015, ISO 45001 : 2018 certifications company has the capacity to compete, supported by Quality Enhanced Product, Skilled Labour Force. Strong Management Team and a willingness to invest in resonabily profitable business.

Equipped with machines that make a difference, our non ferrrous forgings are free from Porosity, are Free from Surface Inclusion, have high Strength and Ductility and most importantly are Cost Competitive.

While Pioneer NF Forgings has the capacity to manufacture forgings of components weighing in the range of 20 grams to 20 kg for Brass, Copper, Aluminium and Al Alloys with high dimensional accuracy as per customer requirements.

Helping our customers succeed is part of our success story.
Driving Excellence
Unmatched expertise in the manufacture of Non-Ferrous Forgings.
ISO 9001:2008, ISO / TS 16949:2002 certified company
Hallmarks:
Commitment to Customer satisfaction
Quality Enhanced Products
Strong Management Team
Skilled Labour Force
Willingness to Invest in Pioneering Concepts
Capacity To Compete
Our Forgings Are:
Free from Porosity
Free from Surface Inclusions
High Strength and Ductility
Cost Competitive
High Dimensional Accuracy
Forging Presses from 160T to 1600T Forging Pressess Tonnage
Weight Range: 20 grams to 200 kgs
Non Ferrrous Materials: Aluminium, Aluminium Alloys, Copper, Brass
Diameter up to 500 mm and Length up to 500mm
Machines That Make A Difference
Pioneer NF Forgings has machines with high capacity capable of producing Quality products, including:
Forging Screw Presses ( Capacity - 160T, 250T, 400T, 600T, 1600T )
Heating Furnaces: Electrical Induction Heater, Electrical Batch Furnace, Oil Fired Furnace
Automatic & Manual Cutting Machines
Tool Room with Spark Erosion Facility for Die Sinking
Pickling Facility with Effluent Treatment Plant
Conventional Machine Shop
CNC Machine Shop
VMC Machine Shop
Our presses are PLC-controlled to reduce operator fatigue and deliver consistent quality. All our Presses are provided with Double Hand Operation to ensure Operator Safety.
Customers
We believe that helping our customers succeed is part of our success story. Today we take pride in being a part of many such successes.
Pioneer NF supplies to customers in various market segments including :
Automotive (OEM &Ancillaries)
Electrical Switchgear Industries
Power Generation, Transmission & Distribution
Defence & Railways
Other General Engineering Industries
Employee Empowerment
Pioneer NF Forgings adopts a spirit of partnership with its employees. We have around 100 employees, and we constantly endeavor to upgrade their abilities and elevate their quality of life. Continuous Training of the work force helps enhance Quality & Productivity.
Exports
Continuing its success story, Pioneer NF Forgings is now exporting to global leaders in various countries including USA, Germany, Italy, Switzerland, Czech Republic, China, Bulgaria
Quality : The Prime Differentiation
Pioneer NF Forgings is committed to achieving customer satisfaction by providing Consistent Quality, Timely Delivery and Continuous Improvement of its Processes, with the Total Involvement of all its Workforce and Vendors in the manufacture and supply of Non-Ferrous Forgings.
By active and meticulous follow-up of its Quality Policy, the company has earned an excellent rating from its customers.
Pioneer Nf Forgings Takes Pride In Being Part Of Pioneer Asia Group Of Companies
The word 'Pioneer' evokes the pioneering spirit and dedication to achieve goals. Pioneer Asia Group of companies has been the torch bearer of industrial resurgence in this part of the country for more than six decades. Employing over 2000 people the Group's sales turnover exceeds INR 10 Billion (USS 166 million).
Pioneer Asia has been at the forefront of manufacturing Chemicals, Bone Gelatine, Safety Matches, Textiles and Wind Turbines and is playing a leading role in the Printing, Packaging and Real Estate Industries.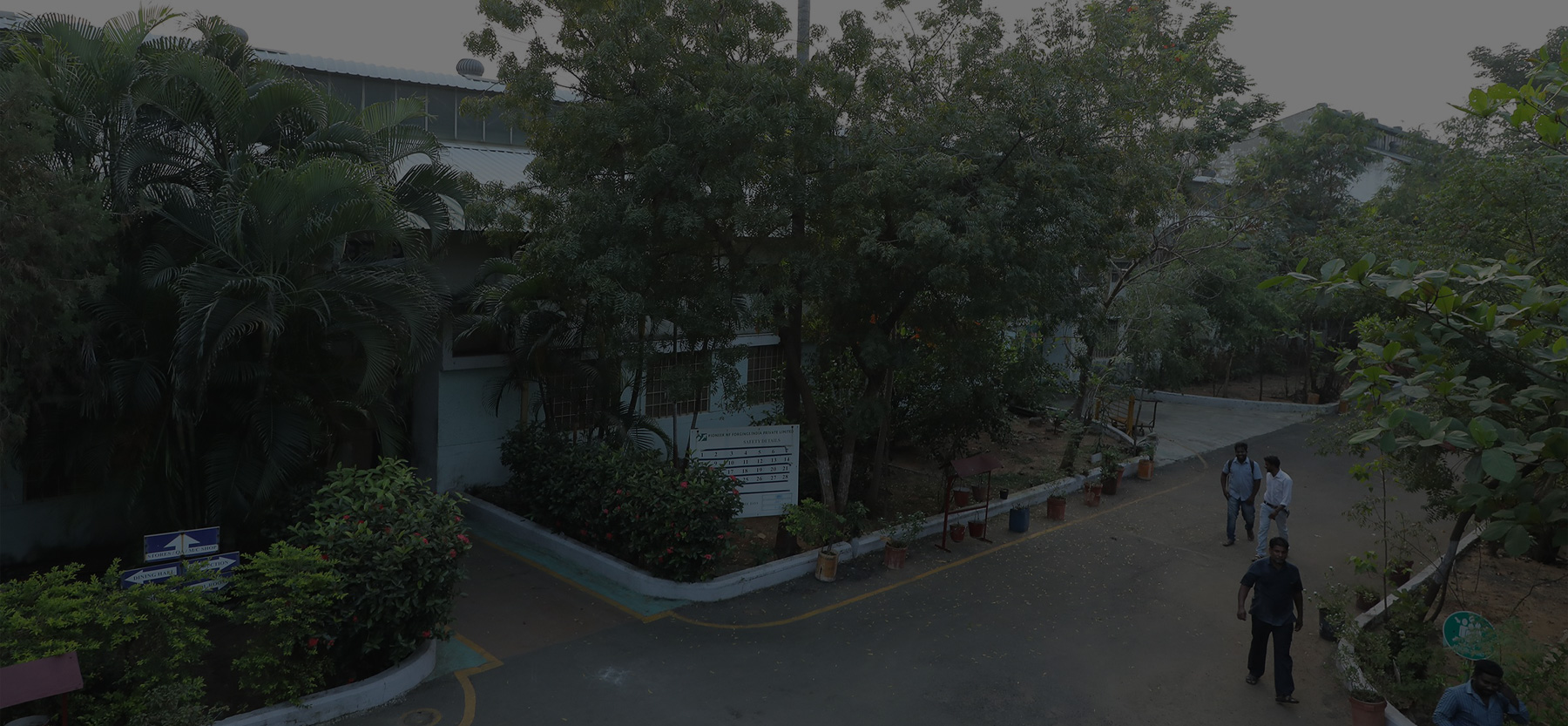 ABOUT

THE COMPANY
Total Work Force - 120 (Factory License: 250) - No Labour Union
Greater Employee Flexibility, Support and Integrity
Stable & Skilled Work Force with more than 15 years of Technical expertise.
Top Management with over 40 Years Experience in Forging Industry.
Design & Manufacture of Tools Inhouse
Developed over 500 parts
MANAGEMENT FOCUS

& COMMITMENT
Top Most Focus to Employee Safety:
Necessary Training on Fire Fighting, First Aid & Mock Drill
Necessary PPE's are provided.
Continuous Employee Training
Upgradation of Technical Knowledge and Expertise.
Employees Welfare
Free Accommodation
Subsidized Canteen
Childrens Education Loan & Recognition.